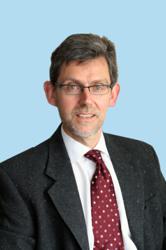 Boston, MA (PRWEB) April 13, 2012
Andrew Burr has recently undertaken responsibility for International Human Resources Development Corporation (IHRDC)?s sales and business development activities in Africa and the United Kingdom. Mr. Burr will focus specifically on West and East Africa, the Mediterranean, and selected accounts in the United Kingdom.
?Andrew?s hands-on background in the energy industry, as well as his experience selling and providing services for the industry, is a terrific asset for IHRDC,? said David Donohue, IHRDC president. ?His understanding of the markets he is supporting, especially Africa, will help provide our clients with the products and services they need to reach their workforce development goals.?
Before assuming this role Mr. Burr worked for Landmark Software and Services as the Territory Manager for northeast Africa. Prior to this he worked at IHS, Inc., where he served as Sales Director for the Eastern Hemisphere. There he managed offices in Africa, the FSU, Middle East, and Far East. He began his career as a geophysicist in Africa, the Middle East, and the Far East before he transitioned into consulting, sales, and sales management.
Mr. Burr received an undergraduate degree in geography from Sheffield University and master?s degree in exploration geophysics from Imperial College in London.